Erik Pauser is currently working on a couple of exhibitions that will take place in the near future. He is also developing a couple of documentary films that are still in the early stages, as well as a script. He has been working on a film about the artist Leif Elggren for the past couple of years.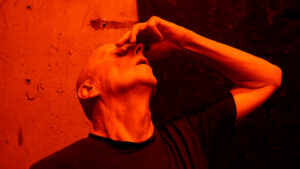 Leif Elggren is 73 years old and one of Sweden's most interesting and idiosyncratic artists. He has been active as an artist for over fifty years. Leif comes from a working-class background in Linköping and has carved out his own unique place in the art world. His genre-defying art is deeply serious, socially critical, and often humorous. He has garnered significant attention both in Sweden and internationally, but he also remains an enigma and underground icon. Leif has a remarkably youthful audience. He began his career in Linköping, where he published a fanzine with poet Bruno K Öijer, among others, which drew the attention of the Swedish Security Service (SÄPO). This led him to explore drypoint and painting, which eventually evolved into performance art and installations. Leif collaborates with a variety of artists, including Fatima Mollim, Marja-Leena Sillanpää, Thomas Liljenberg, and many others. His collaborations, such as with Kent Tankred under the name Sons of God and with CM von Hausswolff, co-founding the country Elgaland Vargaland, will also be important parts of the film.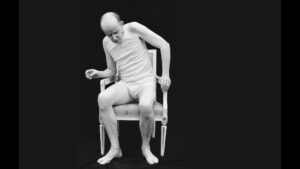 What characterizes Leif's artistic work is that it is infused with questions that illuminate, challenge, and humorously address issues of belonging, aging, hierarchies, the role of nations, power, diseases, accepted "truths", and our human shortcomings and potential triumphs. In the film, Leif elaborates on his views regarding the significance of art in society, but most importantly, he passionately discusses creativity as a vital source of nourishment and an active form of resistance against conventions, power hierarchies, and a means to confront life's challenges.
Together with Kent Tankred, he has been working since the 1980s under the name "Sons of God," and in 1993, along with CM von Hausswolff, he founded the Kingdoms of Elgaland-Vargaland. The Kingdoms of Elgaland-Vargaland, often abbreviated as KREV, is a conceptual art project that explores the idea of creating a new nation, complete with its own passports, flags, and even national anthems. This artistic endeavor challenges traditional notions of identity and citizenship.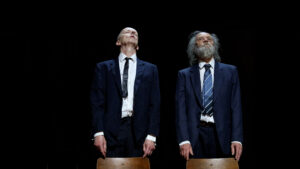 As Milou Allerholm wrote in a catalog text for Leif's solo exhibition at Färgfabriken in Stockholm, "Active since the late 1970s, Leif Elggren is one of the most consistently surprising conceptual artists working in the combined realms of sound and image. As a writer, visual artist, stage performer, and composer, he has numerous albums to his credit, both solo and with Sons of God, on labels such as Ash International, Touch, Radium, and his own Firework Edition. His music, often conceived as the soundtrack to a visual installation or experimental stage performance, typically presents carefully selected sound sources over extended durations and can range from intriguing silent electronics to harsh noise. His broad and prolific body of work often involves dreams and subtle absurdities, social hierarchies turned upside down, hidden actions, and events that take on iconic qualities."