Vietnam Hello Bye Bye OK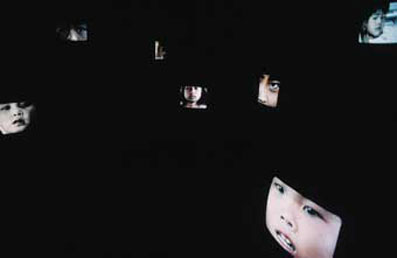 Ten TV monitors and sound.
Two sequences that alternate every two minutes show Vietnamese children looking directly into the camera. In one sequence the children are shown individually, one after another, on separate monitors. At the same time one hears "Hello". In the other sequence the monitors show different children simultaneously and you hear the rhyme "Hello, Bye Bye OK" repeated continuously. In the first sequence the children are portrayed as individuals with whom it might be possible to make contact, in the second they become a mass and a threat. The sequences consist of the same images.
Galleri Index Stockholm 1995, with Cecilia Parsberg. (One person exhibition).